About us
If you're craving delicious pizza, visit Marty's Pizza Hideout in St Albans. At this pizza joint you will find a fabulous selection of popular pizza options, including Margherita, Hawaiin, BQ Meatlovers, Chicken Parmigiana and Chips, and Mega Meaty. This is a clean restaurant where you can enjoy a nice meal. You'll have the convenience of ordering a takeout or home delivery. Visit Marty's Pizza Hideout and check out what guest is talking about. Choose from gourmet pizzas or traditional options for a wonderful dining experience. Meal deals and side orders are also available.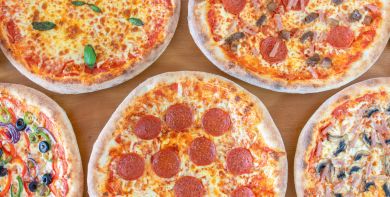 Reviews
Christopher
"Very good!"
16/02/2020
Kevin
"Apologies for the late order but food was excellent."
8/02/2020
Lizzy
"Best pizza around 100%"
6/02/2020
Andrew
"excellent service"
2/02/2020