About us
If you're craving delicious pizza, visit Marty's Pizza Hideout in St Albans. At this pizza joint you will find a fabulous selection of popular pizza options, including Margherita, Hawaiin, BQ Meatlovers, Chicken Parmigiana and Chips, and Mega Meaty. This is a clean restaurant where you can enjoy a nice meal. You'll have the convenience of ordering a takeout or home delivery. Visit Marty's Pizza Hideout and check out what guest is talking about. Choose from gourmet pizzas or traditional options for a wonderful dining experience. Meal deals and side orders are also available.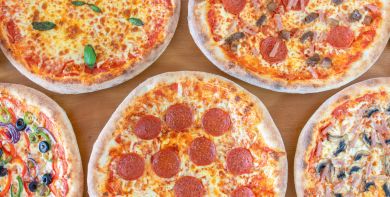 Reviews
Ricky
"Best Pizza I've eating in a long time"
4/01/2020
Andrea
"Arrived twenty minutes earlier than what was expected. Piping hot on arrival and delivery driver was super nice! Food all tasted beautiful, no issues. Would order from them again"
29/12/2019
Donna
"Love the hot n spicy pizza, just the right amount of heat. Whole family loves it, best pizza around."
24/12/2019
Raj
"excellent! i love this place always! thank you!"
23/12/2019